PEXALGAS saves time, money, and simplifies gas pipe installations.
Get to know the new generation of gas piping. It is light, flexible, and simple to use. PEXALGAS piping has characteristics designed to keep installers safe and provides peace of mind to homeowners. Designed for use in indoor and outdoor applications, plumbing and HVAC professionals are experiencing reduced installation times with this new PEX-AL-PEX gas piping solution.
PEXALGAS advantages
Safer
PEXALGAS has characteristics designed to keep installers safe. According to the results of 3rd-party testing, the material is proven to withstand lighting strikes. Plus, PEXALGAS lowers the risk of lacerations and sharp jagged edges.
Faster
When compared to using CSST pipes, installing PEXALGAS is up to 50% faster! And moreover, it's approximately 75% faster than installing black iron pipes. HVAC and plumbing contractors will significantly reduce time on the job site and benefit from material savings.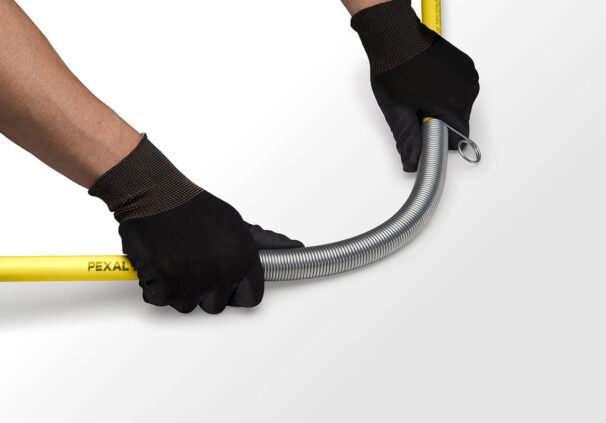 Fewer Leak Points
Due to its malleable nature, installation requires fewer cuts and less connections. This reduces the amount of potential leak points. Whether working in tight spaces behind appliances or in larger residential areas, installers worry less with PEXALGAS.
Tested
PEXALGAS is certified by the ICC compliant to all editions of the International Fuel Gas Code (IFGC), the International Residential Code (IRC), the Uniform Plumbing Code (UPC) and compliant with the following standards: ISO 17484, ASTM F1281-2017 (2021) e1, and AS4176.8-2010.
PEXALGAS is an innovative solution that speeds up gas hookups, lowers cost, and reduces material weight. As a result, you can get in and get the job done faster. Unlike alternative gas piping systems, PEXALGAS bends easily by hand, retains its shape, reduces materials needed on the job site, and lowers the risk of lacerations.

Fittings
We carry a comprehensive selection of high-quality PEXALGAS fittings for a simpler, faster, and reliable gas piping installation. Sizes range from 16mm to 32mm, which is the equivalent of 3/8″ to 1″.

Piping
Our innovative and flexible gas pipe is available in various sizes in order to best accommodate each installation. PEXALGAS pipes with diameters up to 32mm are bendable by hand. In this case, the bending radius is up to 2.5 times the pipe's diameter. PEXALGAS coils are available in different lengths and are extremely lightweight, allowing for quicker jobsite prep and faster installations.
Tools
High-quality proprietary PEXALGAS tools allow installers to bend, cut, ream, and crimp gas pipe with ease. Confidently install PEX-AL-PEX pipes faster and safer.
Start a Project
From assisting with approvals to answering job-specific questions, we are here to help make gas pipe installations safer and faster. Connect with one of our PEXALGAS experts today.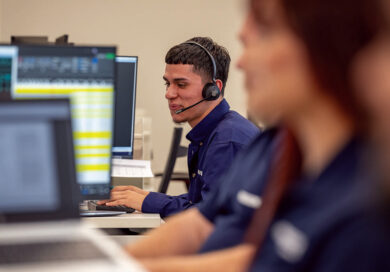 Find a PEXALGAS Rep
Get in touch with your local Jones Stephens PEXALGAS representative. Our manufacturer's reps are eager to talk with you about our innovative solution and help make your next project simple and sustainable.
Training
Sign up to take the PEXALGAS Skills Training where you'll learn the skills and techniques used for installations. The trainings are held in person and led by our product experts. Online training is coming soon.
Technical Resources
What People Are Saying
"Going in we were a little hesitant, but we didn't realize the amount of time it would save."

The Plumbing Place in Wisconsin
Frequently Asked Questions
From available sizing to step-by-step install tips and information about approvals, review our frequently asked questions. 
Independent Studies
Read studies on how PEXALGAS reduces installation time, provides excellent safety features to reduce the risk of injury, withstands lightning strikes, and generates long-lasting professional results.
Get started with PEXALGAS and get the job done faster
Our team is here to answer your questions and help you save by making the transition to PEXALGAS. Get in touch today and start using the new multi-layer PEX-AL-PEX solution from Jones Stephens.
Get Started